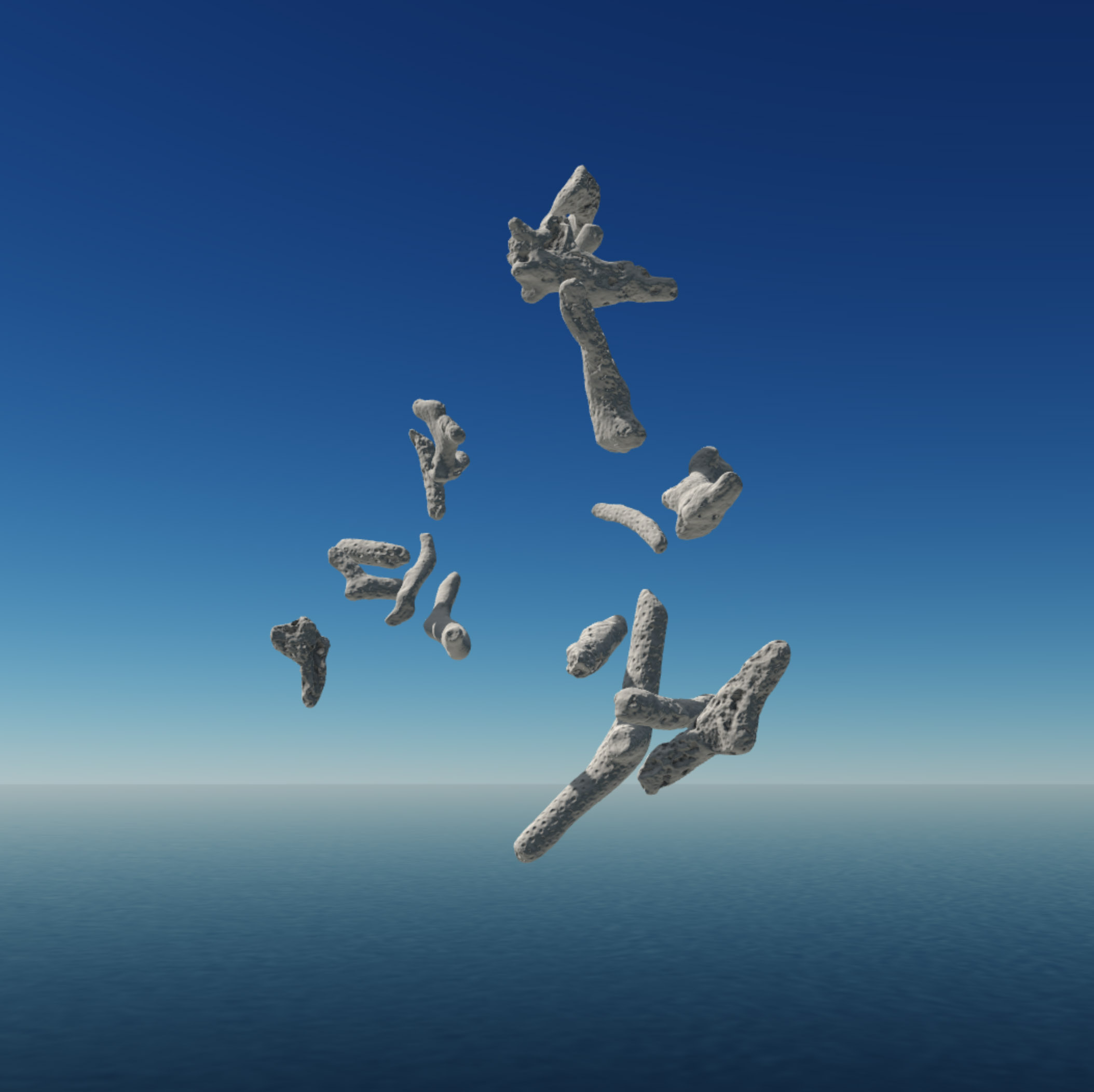 John Gerrard
Bone Work (Gulf of Mexico) 2022 #24
Bone Work (Gulf of Mexico) 2022 centres on sixteen fragments of dead coral found by the artist on the shores of the Yucatán Peninsula on the Gulf Of Mexico. Collected and 3D scanned the titular 'bones' in the work consist of corals which have perished from exposure to ocean heating from climate change, agricultural nitrogen runoff from the American midwest or local pollution, or a combination of all three.
Floating above a virtual representation of the Gulf the bones are re-positioned in each edition using fxhash to generate different outputs. The public can rearrange the bones by clicking and dragging upon them on a desktop or hand held device. Dragging in the background allows one to look around the floating sculpture. On reload the new arrangement is lost and the original configuration returns. The work slowly turns in space however this can be switched off using the R command on a desktop device.
The work operates on local Yucatán time (GMT-5) and is an annual solar simulation. The sun rises on the world of the work simultaneously as in Mexico and sets accordingly to show dusk and night. Thus the work can look radically different from each hour to the next across the year. One will witness long days in the summer and short in winter - accurate across the solar year.
Bone Work (Gulf of Mexico) 2022 extends John Gerrard's twenty year engagement with simulation as a contemporary art form and further develops ecological themes as seen in Dust Storm (Dalhart, Texas) 2008, Western Flag (Spindletop, Texas) 2017 + more recently Flare (Oceania) 2022 - seen at the artist debut at Pace Gallery, New York in Summer 2022 and originally premiered by Art of Change 21 at the UN Climate Change Conference / COP26 Glasgow at the University of Glasgow / Hunterian Gallery.
Bone Work (Gulf of Mexico) 2022 is John Gerrard's first work on the Tezos blockchain and his first project on fxhash.
20% of proceeds from this project are dedicated equally to support The Herbert Franke Archive at ZKM via https://www.tribute-hwf.com and to regenerate.farm, the artists fund to support creative regenerative agricultural projects globally.
Bone Work (Gulf of Mexico) 2022
Edition of 365 Unique Generative Worlds
(If not sold out one work to be burnt each day until the edition is closed out. Works are typically burnt once a week by the artist on a Monday x 7 works)
Credits
Producer : Werner Poetzelberger
Programmer : Helmut Bressler
Artworks by John Gerrard in the NEW FLOAT collection: 1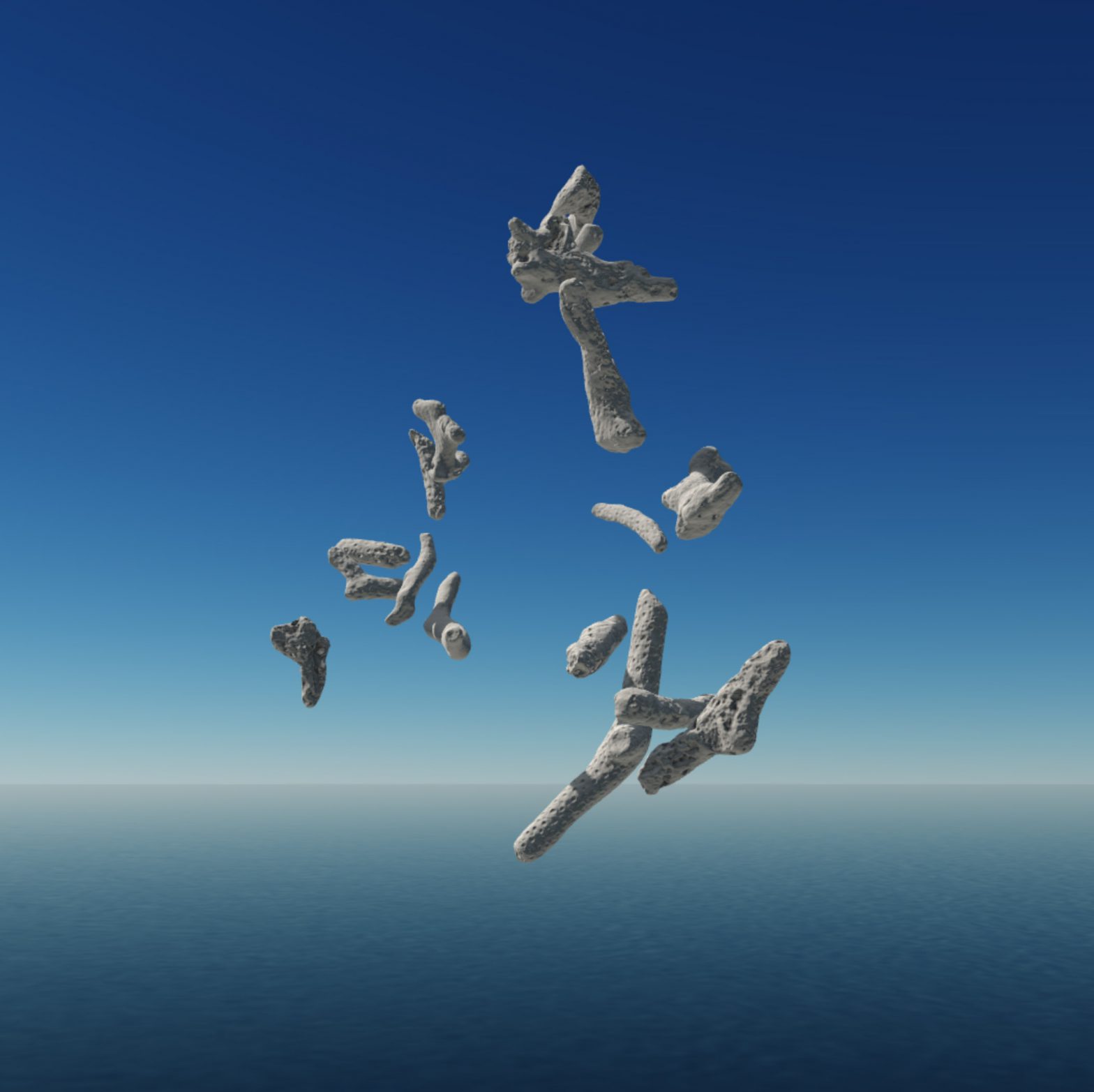 John Gerrard
Bone Work (Gulf of Mexico) 2022 #24