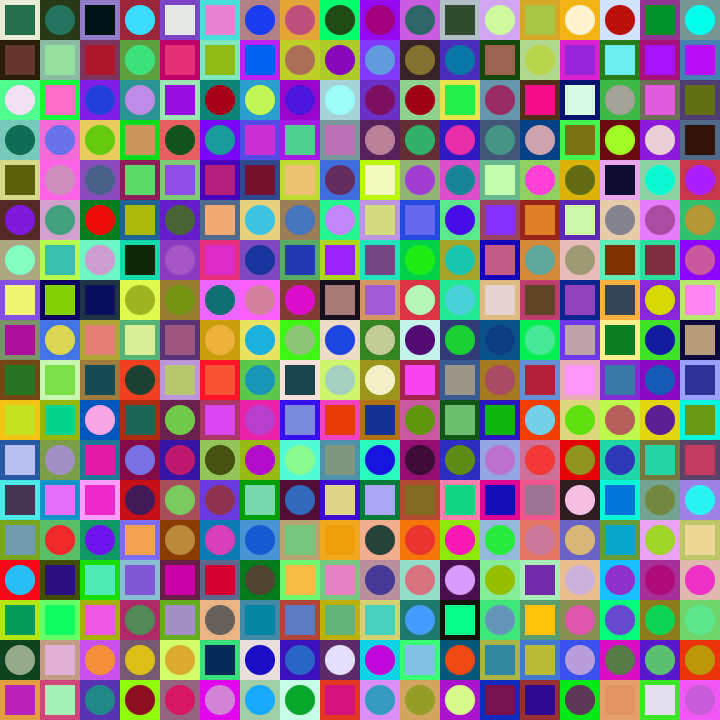 Dr. Bill Kolomyjec
Square Dot Composition #257
Square Dot Composition was inspired by a series of OP Art paintings done by Victor Vasarely, called Planetary Folklore Participations (1960-1969). Vasarely died in 1997 in the early days of computer art. I'm sure he would have embraced this medium. This is the first (the pilot) in a series of Vasarely inspired Generative Art pieces I am offering.
I became interested in Victor Vasarely's graphic artworks while I was in art school. As I struggled to learn computer graphics I wondered how do I write a program to produce imagery with a similar aesthetic? I call the process of creating algorithms inspired by other artists: "Art"ificial Intelligence.
Square Dot Composition is a regular grid of square tiles. The background of each square tile is filled with a random color. A coin-toss algorithm then decides whether to draw another slightly smaller square or circle, in its own random color, centered in the middle of the square. Every iteration is unique and filled with energy.
Dr. Bill Generative Art OG @ drbillkolomyjec.com
Artworks by Dr. Bill Kolomyjec in the NEW FLOAT collection: 6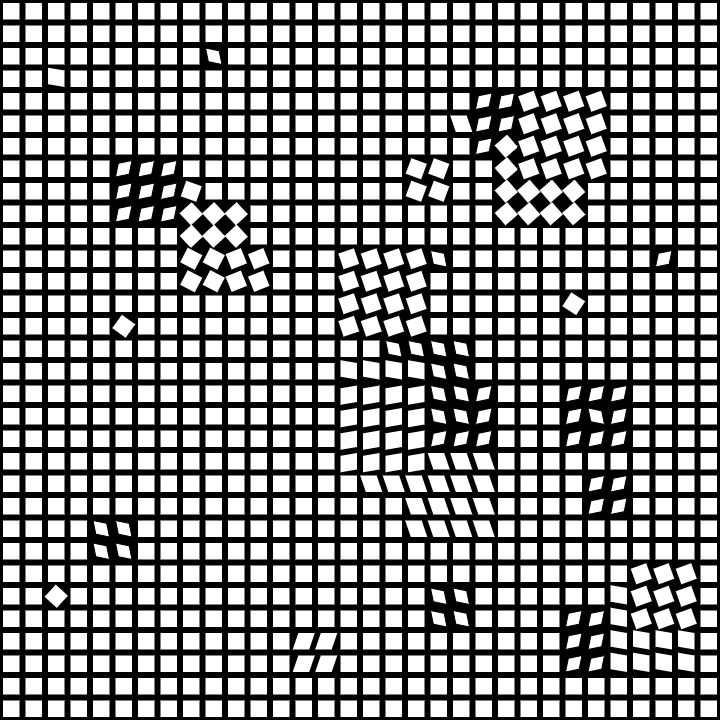 Dr. Bill Kolomyjec
Cousin Sirko #61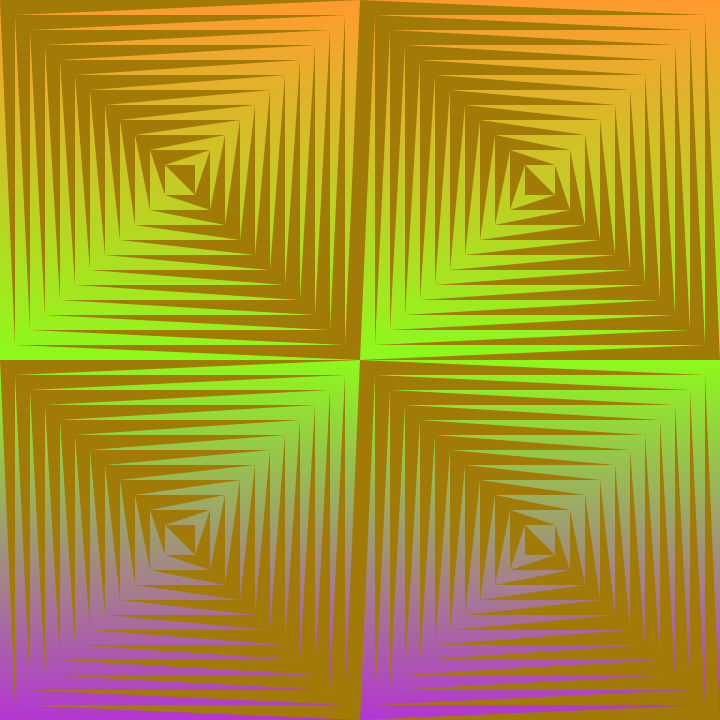 Dr. Bill Kolomyjec
Boggle #49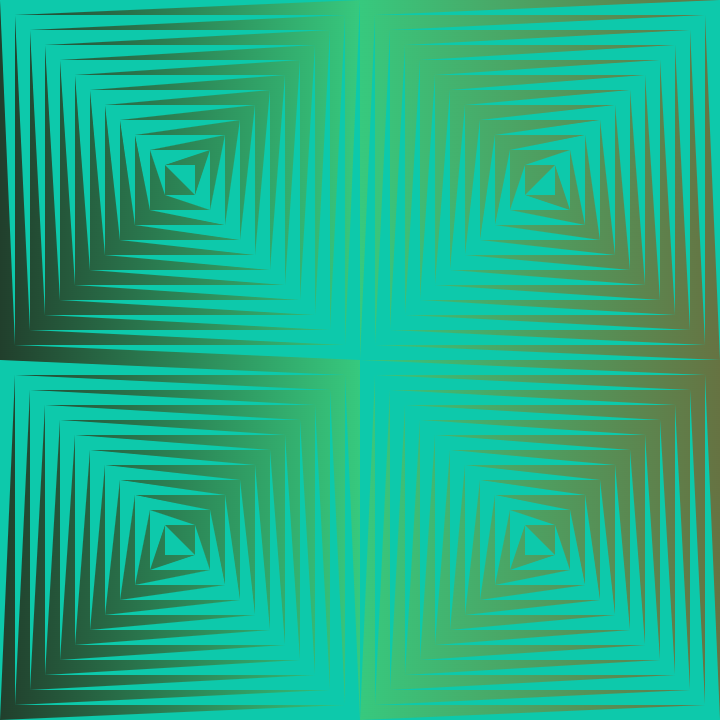 Dr. Bill Kolomyjec
Boggle #50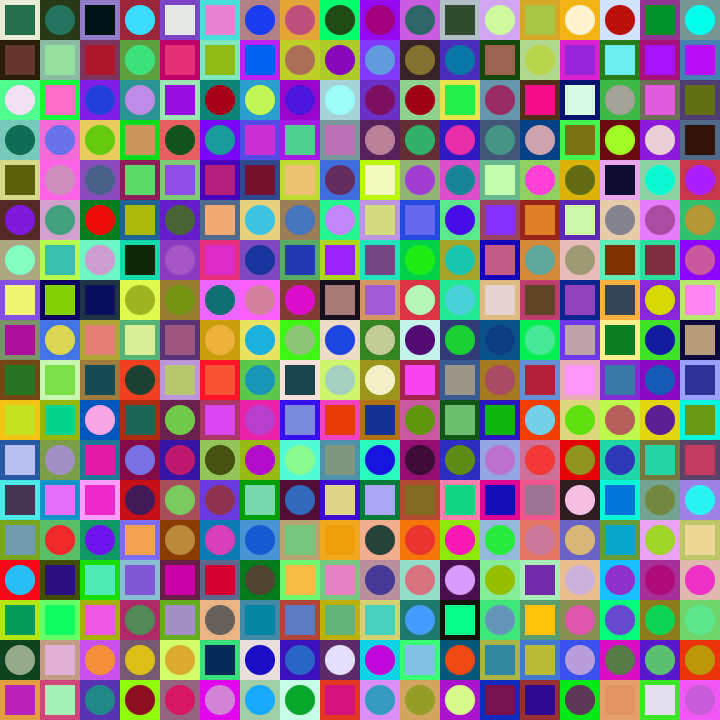 Dr. Bill Kolomyjec
Square Dot Composition #257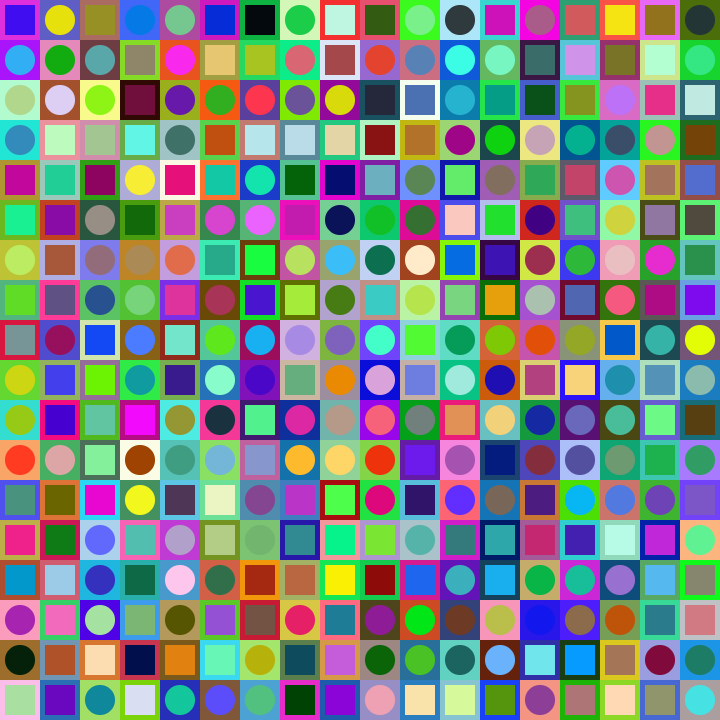 Dr. Bill Kolomyjec
Square Dot Composition #258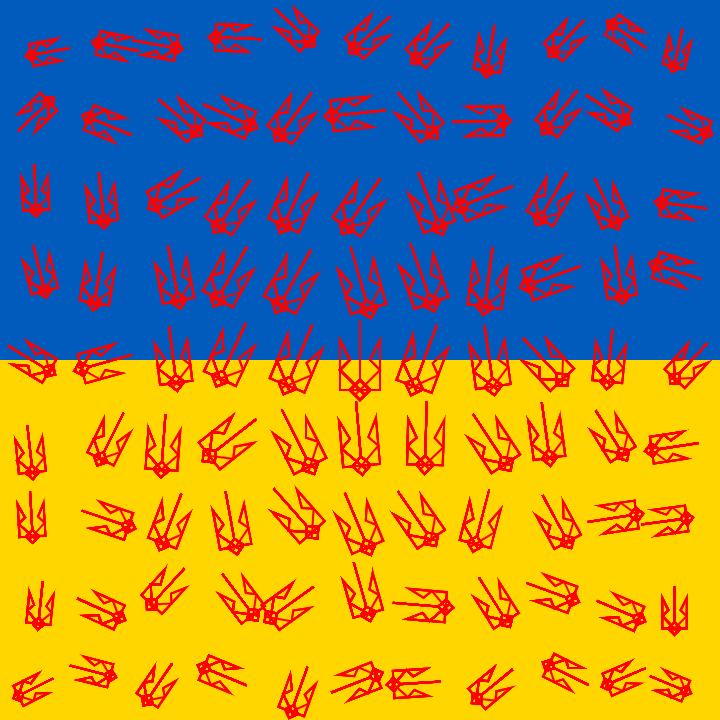 Dr. Bill Kolomyjec
Slava Ukraini #20