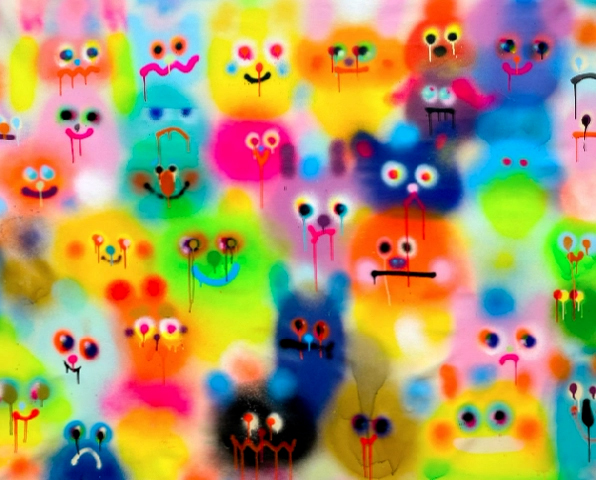 CAMOUFLAGE plays with standing out whilst also blending in.
In a world where we must always be on display; exhibiting, promoting, sharing the best versions of our lives, perhaps disappearing into the crowd is both comforting and rebellious.
.mp4 video using elements of aerosol work on paper, stereos
3150 x 2540 px
00:30 min
Music: Todayidance
Artworks by Jon Burgerman in the NEW FLOAT collection: 2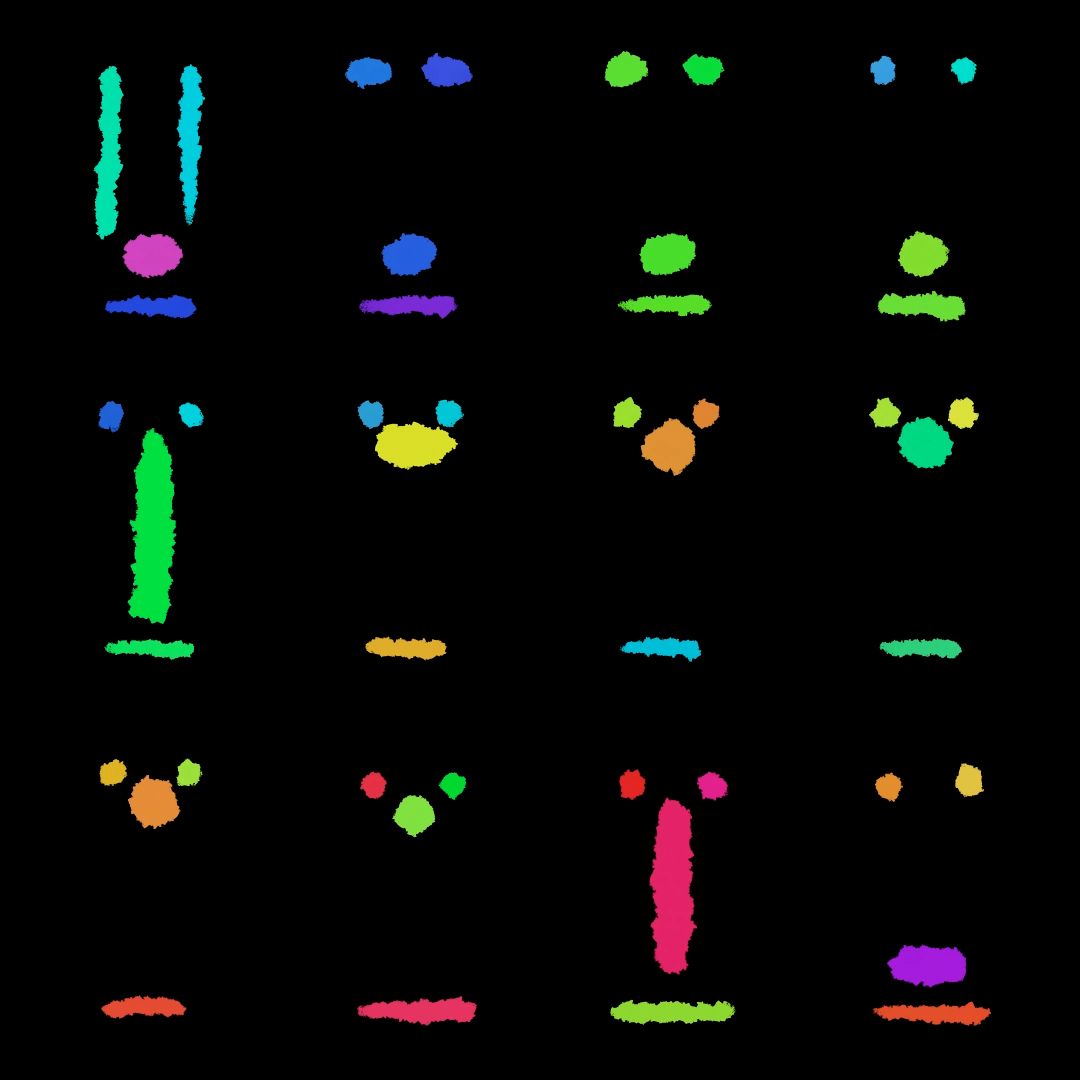 Jon Burgerman
Why The Long Face (2) ?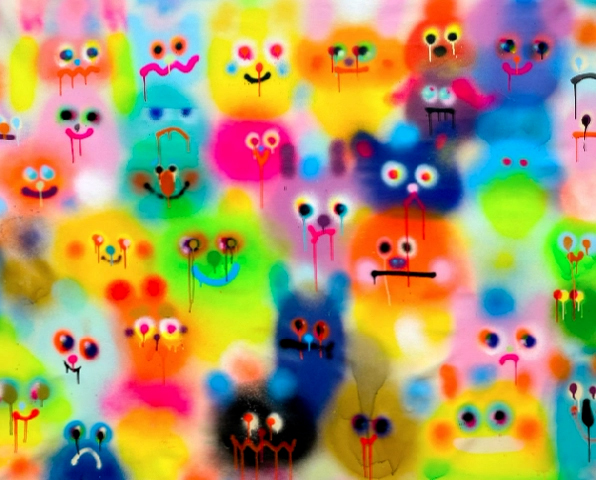 Jon Burgerman
Camouflage